Sarah Hammer Biography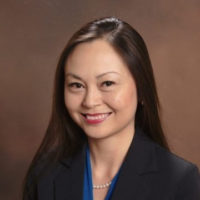 Sarah Hammer is Managing Director of the Stevens Center for Innovation in Finance at the Wharton School of the University of Pennsylvania. The Stevens Center is the premier research, education, and thought leadership institution in the world for financial technology and blockchain.
Sarah Hammer is also Senior Director of the Harris Alternative Investments Program at the Wharton School of the University of Pennsylvania. In this role, she focuses her efforts on private equity, private credit, hedge funds, venture capital, and wealth management. Ms. Hammer is also Adjunct Professor of Law at the University of Pennsylvania Law School, teaching an upper-level juris doctor course on financial regulation. She is also Faculty Leader of the Wharton Lauder Intercultural Venture on Entrepreneurship. Ms. Hammer is also an executive education instructor at the Wharton School, teaching fintech and blockchain, and previously taught an advanced course on capital markets. She is also a board member of the Independent Management Advisory Committee of the International Telecommunications Union at the United Nations.
Previously, Ms. Hammer was Acting Deputy Assistant Secretary for Financial Institutions and Director of the Office of Financial Institutions Policy at the United States Department of the Treasury. In this role, she led and directed the Department's policy responsibilities involving financial institutions, as well as oversaw the Federal Insurance Office and the Office of Critical Infrastructure Protection and Compliance Policy (cybersecurity). She also assisted the Treasury Secretary in fulfilling responsibilities as a member of various entities, including the Securities Investment Protection Corporation (as a board member) and the Pension Benefit Guaranty Corporation.  Ms. Hammer also led the cross-functional team at U.S. Treasury that conducted a full review and report on the U.S. financial regulatory framework.
Ms. Hammer has held various leadership positions throughout financial services in general management, portfolio management, trading, marketing, research, and analytics at the Vanguard Group, PIMCO, JP Morgan Chase, BlackRock, and Tudor Investments.  In addition, she worked in the Chambers of Judge Michael Baylson of the U.S. District Court for the Eastern District of Pennsylvania, the Chambers of Justice Jane Cutler Greenspan of the Supreme Court of Pennsylvania, and the finance practice of Freshfields Bruckhaus Deringer.
Ms. Hammer earned a J.D. from the University of Pennsylvania Law School, an M.B.A. from the Wharton School of the University of Pennsylvania, and a Master of Studies from Oxford University. She also holds a certification in blockchain technology and a certification in tackling big data from the Massachusetts Institute of Technology.  She is a Harry S. Truman Scholar.