The Stevens Center for Innovation in Finance at Wharton is proud to announce the opening of its Cypher Accelerator. We bring Wharton's business and finance expertise, global reach, cutting-edge perspective, and operational support to launch the world's leading blockchain companies. In doing so, we advance the blockchain ecosystem while supporting groundbreaking research and development in the space.
Cypher is a remote, non-dilutive accelerator dedicated to startups building a decentralized future. Outside of the 5-7 hours of weekly programming we provide, founders should be working on their startups full-time. Over the three months of our program, we'll help you develop your product, nurture key relationships, build your market strategy, showcase your brand, bolster operations, sharpen your value proposition, and prepare for a demo day with leading investors. Additionally, we offer a suite of resources for startups, including funding, mentorship and advising, full-stack blockchain support, and much more.
❖ World-Class Advisors & Mentors
❖ Workshops Taught by Industry Experts
❖ Business Development Support
❖ Full-Stack Technical Support
❖ Connections with Legal Advisors
❖ Fundraising Preparation & Demo Day
❖ $5000 in Non-Dilutive Grants
❖ Credits for Storage, Nodes, etc.
Our cohort startups span across a wide range of topics, including AI, DeFi, Security, Digital Celebrity in the Metaverse, InsurTech, Web3 Infrastructure, Proptech, Healthcare, and Gaming.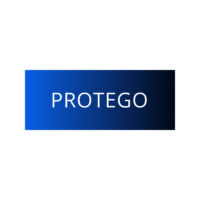 Protego
A decentralized trust & safety protocol to assess the risk of any interaction on any blockchain.
Our team at the Stevens Center will engage in hands-on work to help your startup thrive.

SARAH HAMMER
Managing Director

CHONGWU DU
Accelerator Manager

SEBASTIAN MELENDEZ
Accelerator Manager

SHIVA MENTA
Accelerator Manager

SUDARSHAN SARATHY
Accelerator Manager

RISHIN SHARMA
Accelerator Manager

KHUSHI SHELAT
Accelerator Manager
Cypher Advisors and Mentors
Some of the world's most prominent names in blockchain, financial technology, and investing are here to guide our accelerator and you.

JEFF AMICO
Partner, Andreessen Horowitz

CHARLES BIRNBAUM
Partner, Bessemer Venture Partners

STEFAN COHEN
Partner, Bain Capital

MARK CUBAN
Chairman, Cuban Companies

TIM DRAPER
Chairman, Draper Associates
Our team of experienced mentors is here to support you along each step of the acceleration journey.

JAMIE FINN
Co-Founder and President, Securitize

ARPAN GAUTAM
Head of Business, Dexterity Capital

DAVID GOGEL
Head of Growth & Operations, dYdX

CHRIS HANLON
Head of Finance and Corporate Development, DirectBooks

JEFF HASSELMAN
Global Startup Lead Crypto, Blockchain, Digital Assets, AWS
Our corporate partners are here to support the development of your startup and connect you with key industry players.

Why should I apply to the Cypher Accelerator?
The Cypher Accelerator is one of few accelerator programs that offers you access to high-quality accelerator resources while also providing non-dilutive funding. As part of the Wharton School, we are in a unique position to give you access to our extensive network and cutting-edge perspective.
What happens if I miss the application deadline?
If you miss the application deadline, we can not accept your application for the current cohort, but we urge you to apply to the next cohort.
Do I need to have a business plan?
No, although it is encouraged because the program is fast paced and the more developed your business is, the more you will gain from the accelerator process.
What kind of companies do you select?
We want to further the blockchain ecosystem, and in doing so, our only requirement is that your company employs blockchain technology in some way.
Do I need to be an alumni of the University of Pennsylvania to apply to the Cypher Accelerator?
No, all applicant backgrounds are accepted. 
I am a current student. Can I apply for the program?
Yes, although we will evaluate whether you have time to commit to the accelerator experience.
Does the Cypher Accelerator accept companies with a single founder?
No. We require that founders must be a part of a team of two or more. 
Do we need to be a US based company to apply?
No. Because our program is virtual, companies from anywhere in the world can apply.
Is this program in-person or virtual?
Our program is run virtually, although we plan to host some in-person events and activities in various geographic locations.
Does it cost money to participate in the Cypher Accelerator?
No, our program is free of charge.
What does Cypher look for in applicants?
While we don't have strict guidelines for accepting applicants, our main selection criteria is as follows:
Founding team's ability to build and iterate fast
Founding team's ability to work together
Potential to support the blockchain and crypto ecosystem
Originality of the innovation/idea
Viability and scalability